The Wycombe Summit site benefits from a fantastic setting in a unique environment. The site will provide a distinct and high quality development with excellent views and create a great place to live.
To suit the site's special setting, Hambledon Land worked with award winning architect, John Pardey Architects, and specialist landscape consultant, BD landscape architects, to bring forward a bespoke development.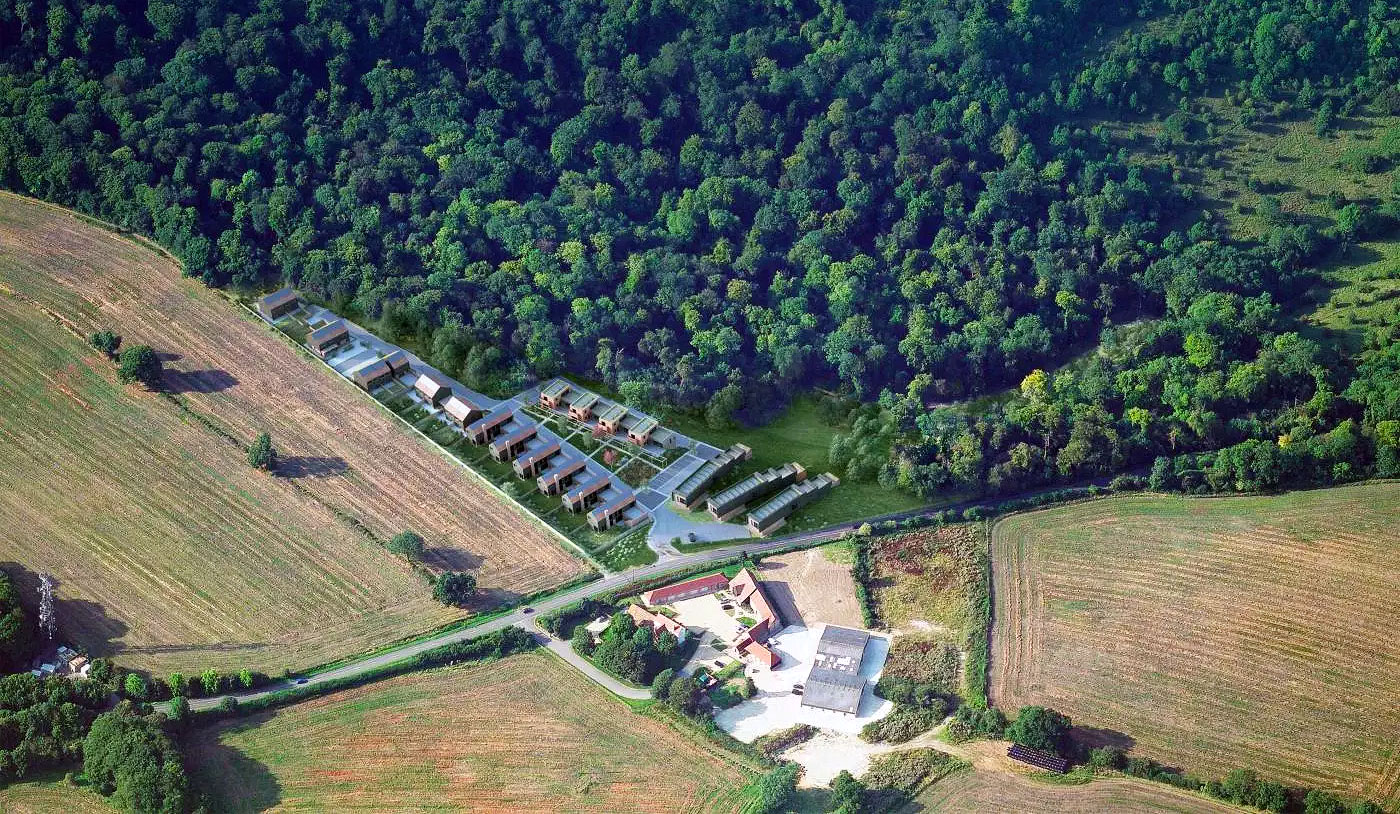 The design has evolved to provide a contemporary development which utilises the local vernacular and materials to ensure the buildings belong in the local context.
The material palette of an earthy red brick, dark stained timber boarding (with some areas in a natural timber) and clay roof tiles was chosen to reflect elements of the Grade II listed Abbey Barn Business Centre buildings, which are hallmarks of the material palette for this part of Buckinghamshire.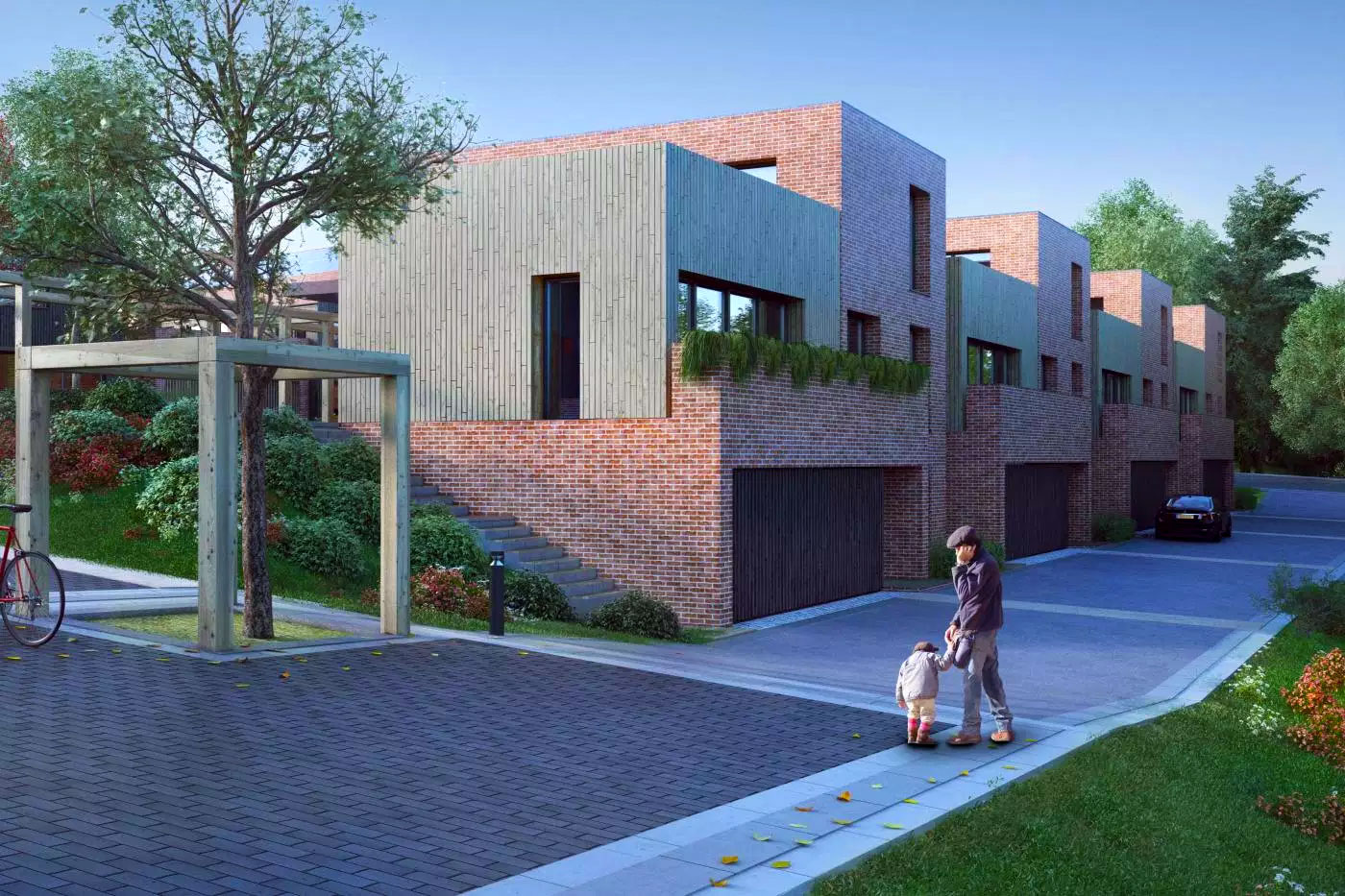 Affordable housing and housing mix
Wycombe Summit will provide 30 high quality residential units and 30% of bed spaces will be provided as affordable housing. The affordable units will be provided as a mixture of two and three bedroom houses. The mix of housing is as follows:
6x 2 bedroom houses (to be provided as affordable housing)
5x 3 bedroom houses (to be provided as affordable housing)
4x 4 bedroom houses
6x 5 bedroom houses
9x 2 bedroom apartments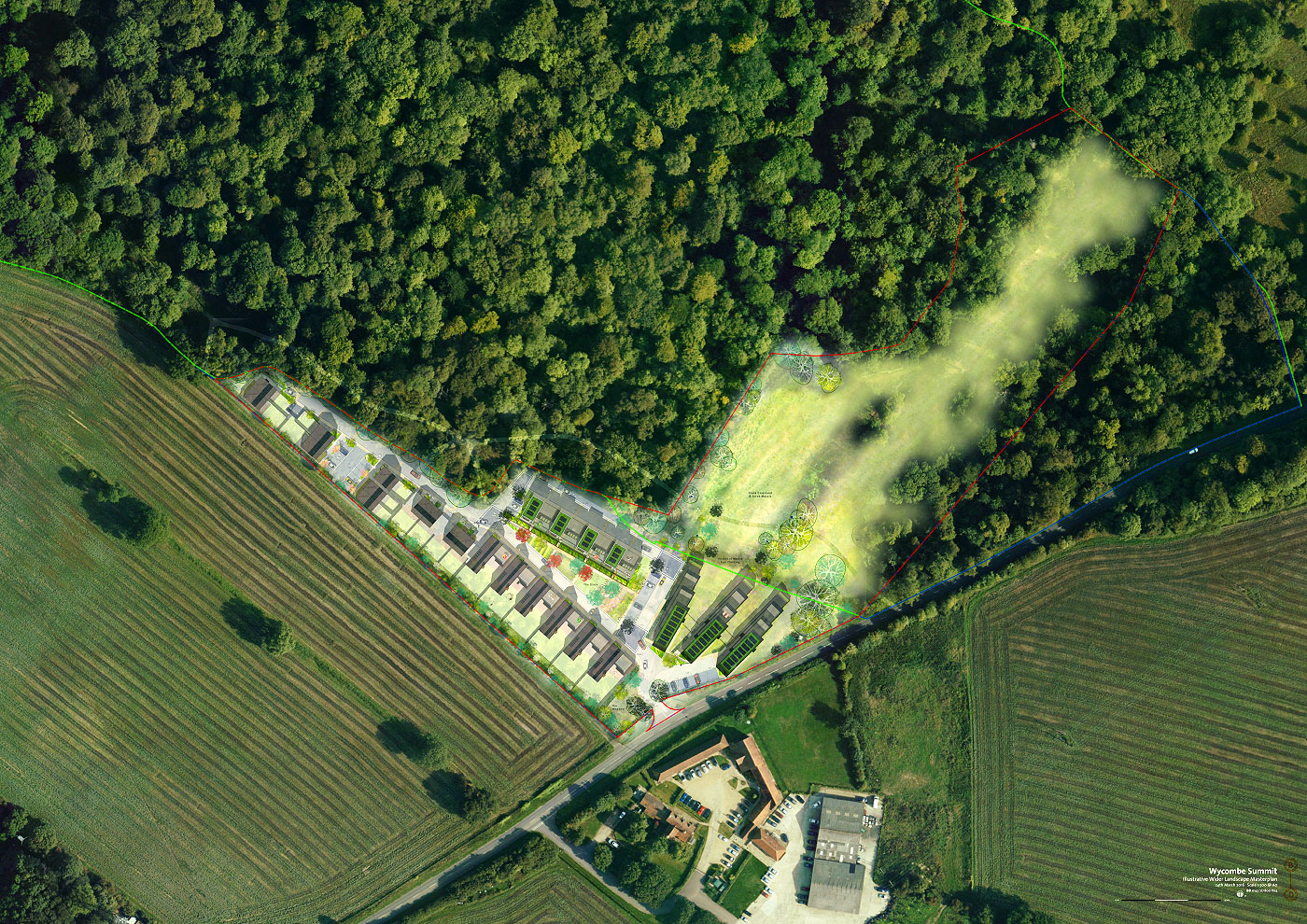 The proposals will also provide:
A feature meadow at the site entrance
A chalk grassland on the former ski slopes
A central landscaped Glade for play and quiet enjoyment
Pedestrian and cycle links to Abbey Barn South
Shared spaces to ensure the safe coexistence of vehicles and pedestrians